Kunz® Spokeshave with Fine Blade Adjustment and flat sole
Kunz® Planes
Kunz is known for its solid planes of wear-resistant grey cast iron with fine-ground soles and good value for money. The standard tool-steel blades are hardened to approx. 62 HRC. For planing extremely hard woods, durable HSS blades (approx. 65 HRC) are available as accessories. Their epoxy-coated green surfaces make the Kunz planes, made in Germany, unique.
Blade width 52 mm, Blade thickness 2 mm, length 250 mm, 320 gr.
Read more
Show less
Customers who bought this product also bought:
European Spruce internal plank dimensions about 450x45x45mm. Price is for one piece.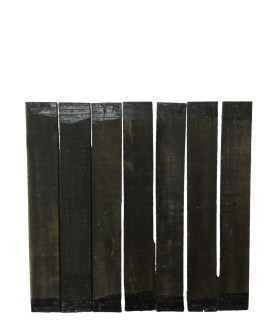 Ebony fretboard with defect
String action ruler to measure the action of your guitar or other string instrument.
Bone nut blank for classical or acoustic guitar. 53x10x6 approx.
Small brass mini plane for the smaller jobs, like shaping braces. Sole 41x22mm with a blade of breed. Weight 100gr.
Bone saddle compensated 78x13x2.8mm