Allow 5-7 days for delivery
Japanese replacement Kataba saw blade
Length of blade: 225 mm
Teeth: 21 tpi, trapezium tooth, hardened 
Thickness of the blad: 0,4 mm
With of the cut: 0,55 mm
Read more
Show less
Customers who bought this product also bought:
Metal truss rod 425 mm single action.
Titebond original wood glue 237ml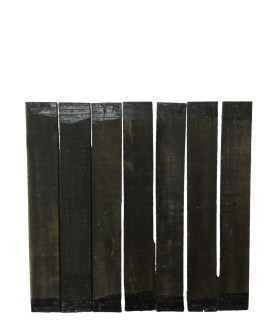 Ebony fretboard with defect
Dimension router bit :
1.5 mm.
2.5 mm.
3.0 mm.
Downcut router bit for Dremel or Proxxon routers. Perfect for inlays with a shaft of 3.18mm and total length of 38mm. Available in different diameters. Please choose the desired diameter...
Traditional kerfed lining strip made of Sapele mahogany 740x15x4mm
Western Red Ceder AAA soundboard for classical and steelstring guitar. Choose your desired size.
Ebony bridge blank for acoustic guitar 155x60x16 mm