Customers who bought this product also bought:
Titebond quick and thick, 237 ml.
Bone nut blank for classical or acoustic guitar. 53x10x6 approx.
Stainless steel fingerboard protector. Sold in a set of two.
Sapele mahogany neck or heel blank.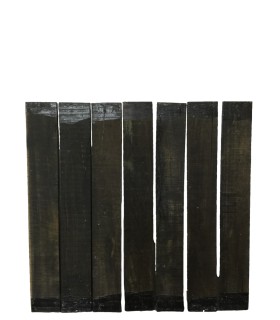 Ebony fretboard with defect
Quantity :
250 ml.
1 liter
Grain filler for filling up the pores in wood like mahogany and rosewood to prepare the wood for finishing. It also acts like a base coats or sanding sealer. It can easily be applied with a brush and be smoothed out...
NitorLACK cellulose lacquer gloss 1 liter
Bridge pins set of 6 made of ebony with end button